Money, Love, and George Clooney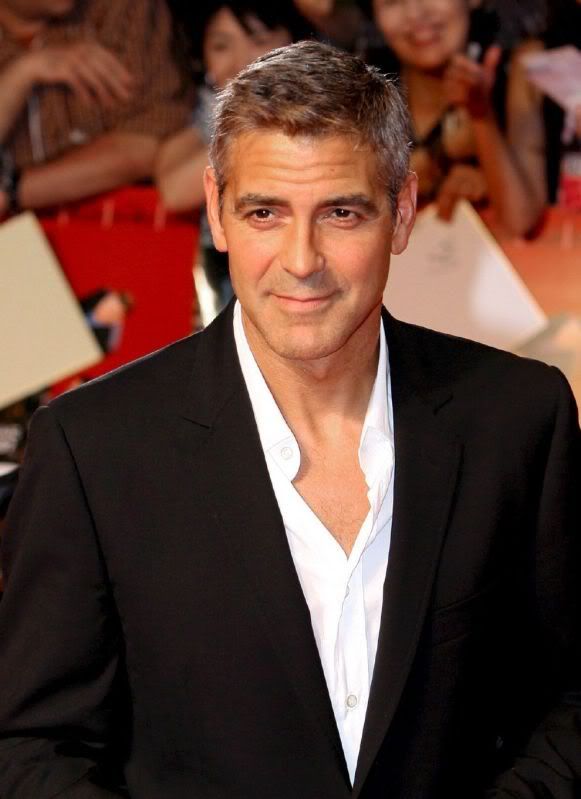 Barbara Hamilton was having "issues" with her new Relationship with Money. Find out what she discovered, and the miracle(s) that followed:
Barbara writes, "I have struggled with money all of my life. My parents were also tortured by money issues. I got your book and did the work. My Money Monster showed up as JR Ewing from Dallas. He was the perfect symbol since I had beliefs of the wealthy being greedy and evil. I thought I killed him (yes, I shot JR :)) and when I asked for a Money Honey I got George Clooney. Something was bothering me about this process and I wasn't clear why.
One night I woke up from a dream in which someone was trying to get into my house and I was running around locking all of the doors and windows but he got in through the front door before I got a chance to lock it. I woke up terrified and I realized it was my Money Monster!
I then went on to do battle, first shooting him and burning him with a flame thrower, he died but his essence was still there and that essence surrounded my, I made myself Teflon and slipped away. He then seeped into my body, all of my cells so I turned my body into light so he couldn't adhere to me then used the cosmic vacuum to suck him away.
I then asked to meet my REAL Money Honey and was surprised when George Clooney showed up again.
I realized what was bothering me and decided to ask him about it. I said I knew the kind of women he loved (tall, beautiful super models) and since I didn't exactly fit that description I asked him how he could love me more than anything?
He brushed the air and said 'whatever physical imperfections you think you have are meaningless to me, the only thing I see when I look at you is the beautiful radiance of your soul and I love you more than you can possibly understand.'
It still brings tears to my eyes when I think of it.
Since then George has proved to be a strong loving presence in my life and over the course of several months I have received about 10 unexpected checks totaling thousand of dollars.
Thank you Morgana!!!! and thank you George!"
---
MORGANA RAE is an international #1 best selling author, pioneer in personal development, and regarded to be the world's leading Relationship with Money coach. Morgana's groundbreaking program for attracting wealth has featured her on ABC-TV, PBS, CNN, NPR, United Press International and The Wall Street Journal online. Learn how to become a Money Magnet with her FREE 4-part video gift series. Fill out your name in the form at the top of the page. (We promise not to share your info!)
---
Copyright 2014 Morgana Rae… OBVIOUSLY.
Wanna reprint it for your blog or e-zine? Cool! Just post a "written by Morgana Rae" credit, and tell your readers to get my FREE Money Magnet Video Gift at www.morganarae.com. Thanks!